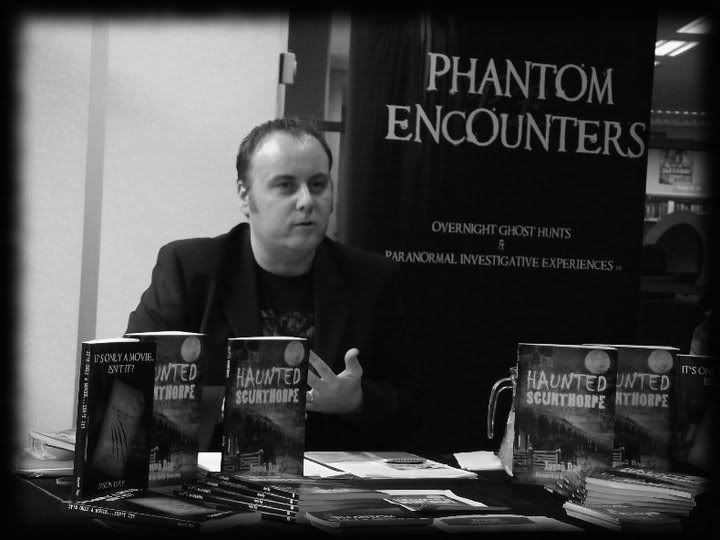 - 13th May 2014

 Jason has just confirmed that he will be appearing at Paracon UK in November as a lecturer and appearing as a panel guest! For more information on Paracon, see the Facebook page www.facebook.com/paraconuk
 - Tuesday 27th August 2013
- Long Awaited Update!
The website has had a long overdue update. check out Jason's upcoming engagements and also the release dates for his upcoming books, all 3 of them!
More site updates (including pics) soon. 
- Sunday 19th August 2012
- Haunted Chelmsford Book Launch Announced!
The lauch and book signing will take place on Saturday 27th October 2012 from 11am - 2pm at Waterstones, High Street, Chelmsford, Essex

- Saturday 18th August 2012
Cover artwork for Jason's October 2012 book 'Haunted Chelmsford' is released. 
- Sunday 27th November 2011
– Jason talks about his new book Haunted Grimsby LIVE on simultaneous broadcasts on BBC Radio Lincolnshire & BBC Radio Humberside on The Howard Leader Show (UK)

- 6th November 2011
 Jason's LATEST BOOK 'Haunted Grimsby' available in stores and online NOW!
- 18th September 2011
Site wide updates INCLUDING appearance updates listing details of ALL of Jason's September, October and November appearnces, talks and signings!
-15th August 2011
Jason's latest article (Haunted Britain: Fort Paull) is published in The Paranormal Inquisitor newspaper (USA)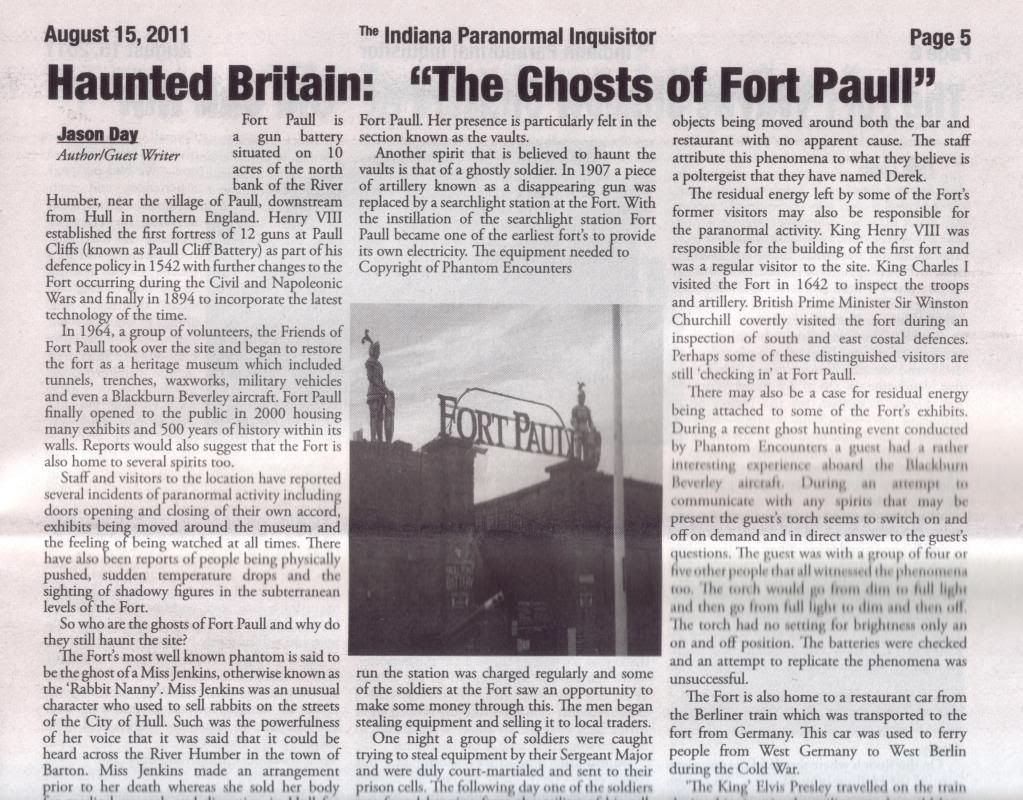 - 15th July 2011
 Cover artwork for Jason's October 2011 book 'Haunted Grimsby' is released.
- 5th April 2011
Jason returns to BBC Radio Essex to make a Live Studio Guest Appearance on The Steve Scruton Show, discussing his Brand New Book 'Paranormal Essex'.
- 1st March 2011
HOT OFF THE PRESSES...
Jason's BRAND NEW book 'PARANORMAL ESSEX' is ON SALE NOW!!
CLICK THE IMAGE ABOVE 
To visit the Official History Press website and order your copy
(For information on purchasing SIGNED COPIES contact us via email at: jasondayinfo@aol.com )
Also available at AMAZON.COM (click the link below to order from Amazon):
Paranormal Essex on Amazon.com